Leofoo Tourism Group
Chinese tradition holds that there are five auspicious fortunes: properity, longevity, health, morality, and a natural life's end. Leofoo Tourism Group was established in the hopes of serving travellers with passion and friendliness, luxurious meals and deliciacies, along with considerate and caring services through our brands, in order to transform travelling into the sixth joy of the modern man. hence the name Leofoo ("six auspicious fortunes"). The diversified Leofoo Tourism Group comprises the Leofoo Hotel, the Changchun Movie Theater, The Westin Taipei, Leofoo Village Theme Park and Leofoo Village Eco Resort Hotel Guanshi, Leofoo Residences, and also introduced the brands of Marriott International into the establishment of Courtyard by Marriott Taipei. The aim of Leofoo Tourism Group for the future is to continue and actively develop a comprehensive tourism industry, which provides exquisite, indepth, and multivariate services.
Marriott
A leader in the hotel industry since 1927, Marriott International currently owns 4,200 hotels operated under 19 hotel brands. Its first hotel, the Courtyard, was established in 1983 in Atlanta, USA, which has since currently grown to more than 1,000 Courtyard Hotels in 83 countries worldwide.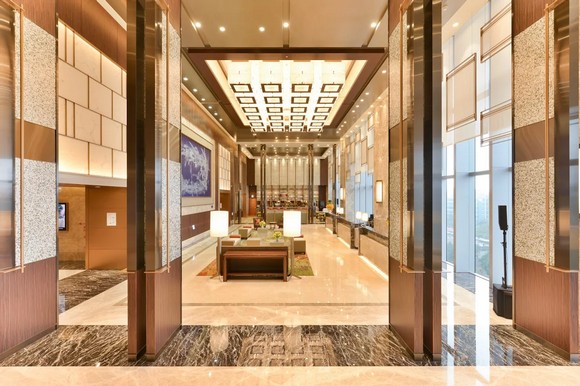 Reservations

Online Reservations