16


JAN
2020 Taipei Lantern Festival at Courtyard Taipei Room PKG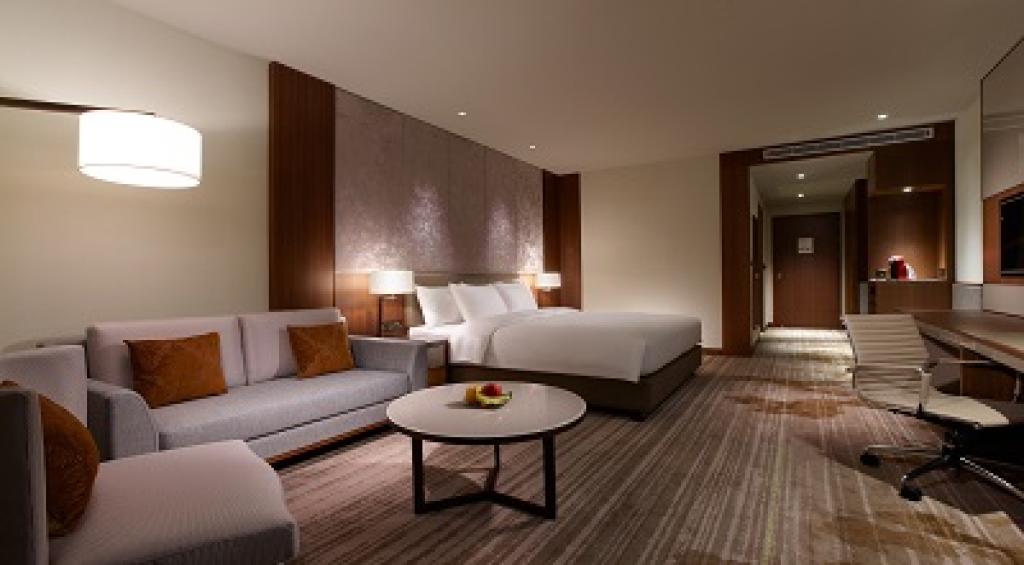 TAIPEI LANTERN FESTIVAL AT COURTYARD TAIPEI 2020 ROOM PKG

The main lantern "Tian Hong Sin" at Nangang is titled "Wild Taiwan Style" and depicts a 9m-wide scooter with whimsical wings and feet.
The decoration was built up with local materials.
For example,the wings was built with the materials of sheet metal houses which you could see everywhere at Taiwan, and the signboards at the back displayed the historical hallway which made a strong visial imapct.
Come and stay at Courtyard Taipei during 2/8~2/16, enjoy the atmosphere of Taipei Lantern Festival,included parades,glove puppetries,concerts and some activities,etc.
Also, we prepared memorial bags for our guests,let us blend in the Taiwanese festival and have fun!!
Booking Period : From now to 03.30.2020
Check in Period: 02.7.2020 ~ 03.30.2020
Deluxe Room Double Occupancy: NT$6,100up+15.5% per R/N
1.One night at  Deluxe Room
2.Daily buffet breakfast at Sunrise for up for  2 guests
3.A welcome gift for TAIPEI LANTERN FESTIVAL  one per room (Limited Gifts)
3-1.Two MRT tickets of TAIPEI LANTERN FESTIVAL。
3-2. Gift of Tai-ke Taiwaner (blue and white slippers、striped plastic bags、bento box、instant noodle-wei lin men)
4.Free WIFI, parking、access to the fitness center and complimentary in-fridge
beverages and capsule coffee.
Reservations

Online Reservations